Meet Our Dentists
We strive in providing quality and comprehensive dental care. We treat our patients the way we ourselves want to be treated -- with compassion and integrity.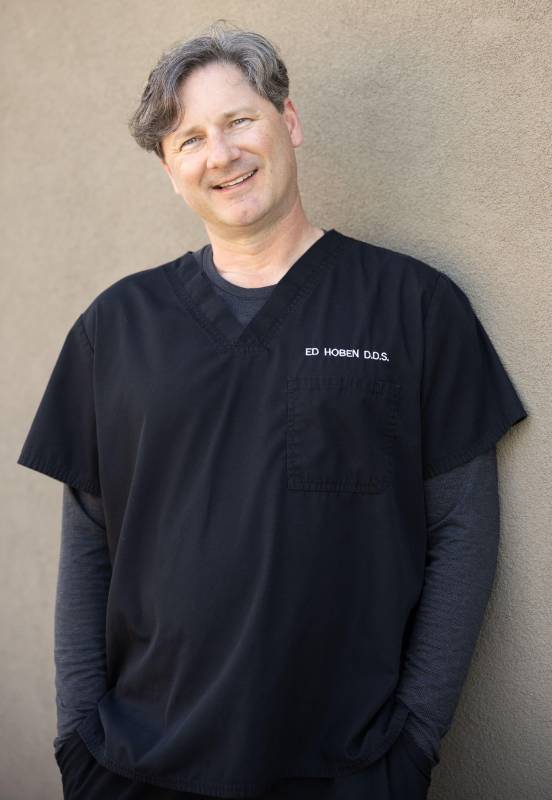 Dr. Ed Hoben
Dr. Ed Hoben was born in Labrador City, Newfoundland and raised in London, Ontario.
Dr. Hoben obtained both his Honours Bachelor of Science in Physiology and his Doctor of Dental Surgery Degree from the University of Western Ontario. He graduated from Dental School in 2002 and continues to further his qualifications through continuing education studies in all facets of Dentistry including Orthodontics and Dental Implant Surgery and Prothodontics
Dr. Hoben purchased the practice of Dr. Wayne Campbell in 2006 and enjoyed his mentorship and the opportunity to be involved in a dynamic and progressive dental practice that Dr. Campbell started in 1964.
Dr. Hoben has been married to his wife, Amy, since his university days. They have two sons named Will and Jack. Dr. Hoben has a brother, Dr. Michael Hoben, also a Dentist, who has a dental practice in Petrolia, Ontario.
---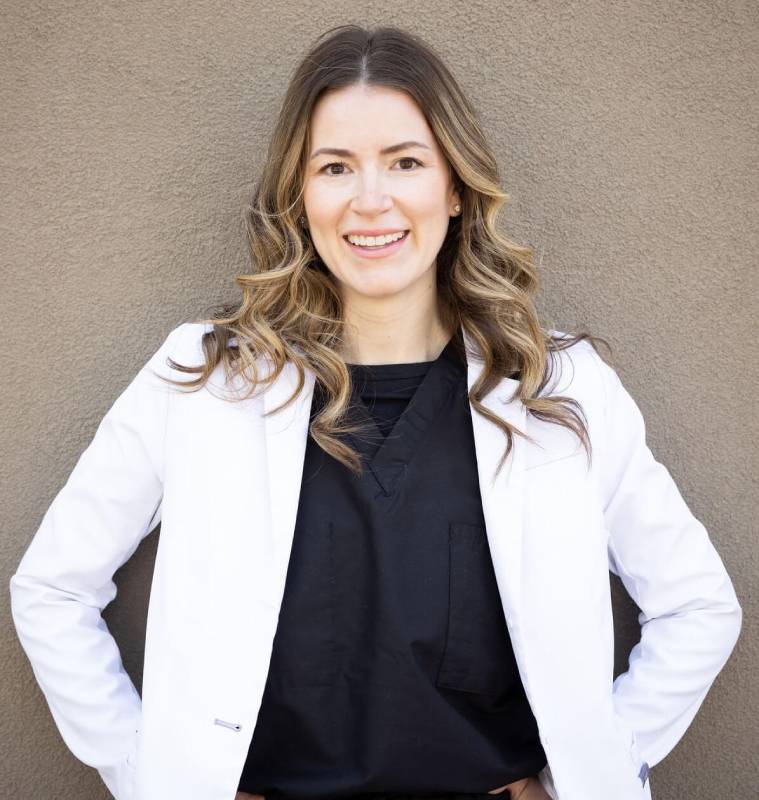 Dr. Emily Vegso
Dr. Emily Vegso was born and raised a short drive away in Strathroy, Ontario. Emily's passion for oral health was sparked from a love of art and creativity that she inherited from her father, an artist, and an appreciation for healthcare and serving the public which she gained from her mother, a registered nurse. Emily graduated from the University of Guelph with the highest standing in her year earning an Honours Bachelor of Biological Sciences and a Governor General Silver Medal. She went on to study Dentistry at the University of Western Ontario where she graduated in 2013 with great distinction.
You're likely to hear Emily's bubbly voice in the corridors of the office when you visit. Emily is both friendly and compassionate, a combination that helps even the most anxious of patients feel comfortable. Emily has previous experience working in both metro and rural dental offices and is truly happy to call "The Friendly City" her dental home. She joined our practice in May of 2015 and hasn't looked back.
In her free time, Emily enjoys spending time with her husband and two sons. Her family spends a lot of their time enjoying the great outdoors hiking, skating and sledding in the winter and swimming in the summer. She is an avid lover of interior decorating and design and enjoys binging on terrible television through streaming services.
Ask Questions?
We will gladly answer any questions you may have. Just click here to get started!
Ask a Question
New Patient Forms
By filling out the New Patient Forms ahead of time you will save significant time on your visit.
New Patient Forms