Zoom whitening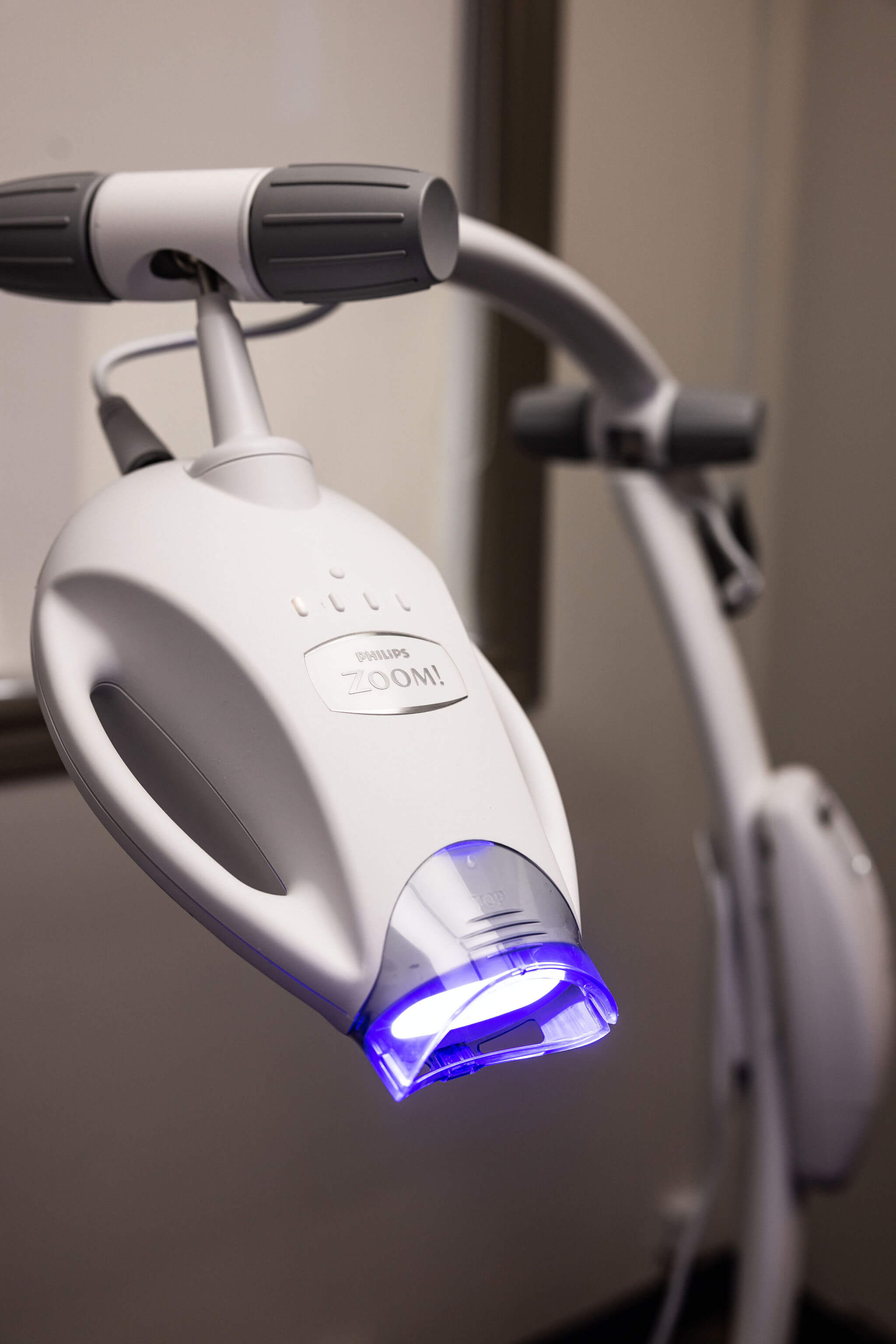 If you have deep stains, we have the answer. If you're looking for quick treatment, you're covered. Sensitivity issues? Not a problem. Philips Zoom gives you a range of options for convenient and effective whitening.
Dental professionals now have a specific protocol for treating patients with severe tooth discoloration. The new Philips Zoom Ultimate Protocol combines Philips Zoom WhiteSpeed chariside whitening with Philips Zoom NiteWhite take-home treatment for maximum whitening results.
Advanced technology, proven results
It's the name asked for by more patients than any other professional whitening brand¹ - and for good reason. Only Philips Zoom WhiteSpeed delivers maximum results, advanced LED light technology and variable intensity settings. Plus, it's clinically proven to whiten teeth up to eight shades in one procedure.
Superior results for the toughest stains
The Philips Zoom Ultimate Protocol conists of four 15-minute Philips Zoom WhiteSpeed sessions, followed by two to four take-home treatments of Philips Zoom NiteWhite Maximum white to achieve your patient's desired whitening results.
If you are looking for a dentist in Woodstock for please call us at
(519) 539-4868
or
book an appointment
online.
Ask Questions?
We will gladly answer any questions you may have. Just click here to get started!
Ask a Question
New Patient Forms
By filling out the New Patient Forms ahead of time you will save significant time on your visit.
New Patient Forms